Tikvah Special Education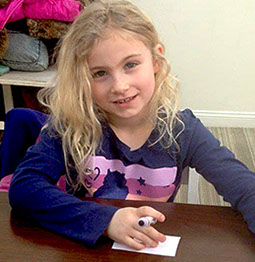 Philosophy
The Tikvah program has been specifically designed to meet the needs of students who have special needs. We seek to instill in our students a reverence for God, a love of Torah, and a feeling of connection to the Jewish people. Specific strategies, materials, and methods designed by licensed professional educators are used to present the same curriculum covered in the Hebrew School.
Curriculum
The curriculum covers Hebrew reading, elements of the prayer service, Jewish history, and holidays. Through study, art, music, and class trips, students internalize an understanding and love of Judaism. They can be prepared, as part of the Tikvah Program, to mark their Bar/ Bat Mitzvah with the objective of realizing their importance as integral members of the Jewish community.
Additional Information
Classes are generally held on Sunday mornings at the Synagogue, although there are some afternoon options. The Tikvah program charges no tuition in keeping with the Synagogue's commitment to reaching out to each and every member of the Jewish community. Of course, any donations to the funding of this program are most appreciated. Membership in the Brotherhood Synagogue is not required for enrollment in the Tikvah program. However, membership is required for scheduling a Bar/Bat Mitzvah.
To request an application please contact Myra Hushansky, Director of the Tikvah Program, at 212-674-5750. After the application has been reviewed, she will be in touch to set up an interview.
Tue, October 3 2023
18 Tishrei 5784
Tue, October 3 2023 18 Tishrei 5784